NEWS from the FLLC Board: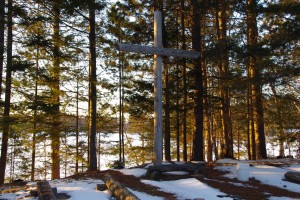 "We have hired an interim director.  Sara Jonasen from Oconomowoc, WI, will be starting on February 22.  She comes to FLLC with 3 years experience as a Program Director for Crossways Pine Lake Camp, 8 years experience as Site Director for Crossways Waypost Camp, both in Wisconsin, and 1 year experience as Food Service & Housekeeping Director at EWALU in Iowa.  She is young, enthusiastic, and will hopefully be a good fit for FLLC.  She is ready to jump in and get started.  She will be working part-time for recruiting summer staff, and will be starting full time in mid April.
We have a current contract to get us through the summer camping months.  It is renewable at that time.  We will see where we are in our permanent director replacement process.  She has had interim director training through Outdoor Lutheran Ministries, and will also offer assistance getting us through the process of obtaining a permanent replacement."
http://fortunelake.org/files/fortune-lake-logo.png
226
129
officemanager
http://199.38.80.52/files/fortune-lake-logo-text.jpg
officemanager
2018-02-16 21:26:02
2018-03-13 16:13:56
Interim Director appointed!