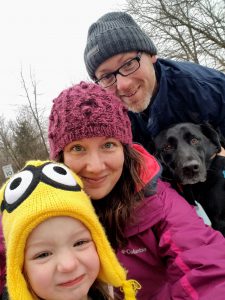 Sara Jonasen
Interim Camp Director
Sara joined the Fortune Lake community in February 2018 as Interim Camp Director. A native of Wisconsin, Sara has an M.S. in Recreation Administration and has served Lutheran Outdoor Ministries for over a decade. Her experiences include 3 years as Program Director at Crossways Pine Lake, 8 years as Site Director at Crossways Waypost, and a brief stint as Food Service/Housekeeping Director at EWALU. In her free time, Sara loves to bike, read, quilt, hike, and capture the world through her camera lens. She especially loves spending time in God's magnificent Creation with her supportive husband Aaron, their lively toddler Cecilia, and favorite four-legged dog Bella. She is both excited and humbled to serve this beautiful Place of Grace as the Board of Directors begins the call process for the next Camp Director.
Fortune Lake Lutheran Camp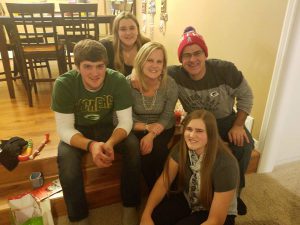 Chris Nocerini
Facility Manager
Chris is a native of Crystal Falls and has been at Fortune Lake since 2008. He has helped to build and renovate many buildings around camp and makes sure camp is ready to welcome you. When he is not at camp you might find him coaching the Forest Park Varsity Basketball team or cheering on the Packers.
Fortune Lake Lutheran Camp
Mary Ryan
Office Manager
Mary and her husband enjoy the woods and waters of the Crystal Falls area, having moved here from lower Michigan after years of slowly migrating northwards. She came to Fortune Lake in 2014, and is delighted to be using her skills in this beautiful God- and nature-centered environment of growth and renewal.
Fortune Lake Lutheran Camp
Cindy Attkisson
Office/Camp Assistant
Cindy joined our staff as a part-time office assistant in January 2017, and has proven to be a valuable member of the team in all areas of Camp. She is in charge of Canteen, assists in the Office, and pitches in where-ever needed. "My husband and I were fortunate enough to move north a few years ago. We love the outdoors: landscaping, gardening, hiking, and exploring with our UTV; anything outside is always best! I feel blessed to work at FLLC and love This Place of Grace!"
Fortune Lake Lutheran Camp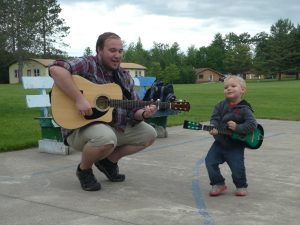 Zachary Erickson
Intern
Zachary grew up in Chetek, Wisconsin. He has worked four summers in outdoor ministry. Three of those summers were at Upper Missouri Ministries, a ELCA camp near Williston, North Dakota and his fourth summer here at Fortune Lake! He got his undergraduate degree from Northern Michigan University, where he majored in Philosophy and minored in both History and Religious Studies; he is particularly interested in Existentialism, Aesthetics, and Religion. He was also a Visiting Young Scholar at the Hong Kierkegaard Library at St. Olaf College in 2017. His hobbies include playing and listening to music, watching and discussing movies, reading, listening to podcasts, and drinking coffee while listening to NPR.
Fortune Lake Lutheran Camp