For Grades 9-12
Kids are batty for this camp! Campers sleep all day and play all night.
Moonlit adventures include stargazing, lunch at midnight, and devotions at sunrise. This is an opportunity for high schoolers to experience Vagland, enjoy staying in the tree houses, cook over an open fire and learn more about nature. Campers stay up later each night and sleep later in the day. On Wednesday night they stay up all night and eat breakfast at 2 in the afternoon.
Families are welcome to join for closing worship, and lunch afterwards is available for those who would like to stay.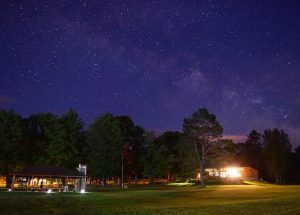 Also for high school students: