For those who have completed Grade 1.
This camp is an opportunity for those who have completed first grade to get a chance to get to experience overnight camp. Two nights away from home is just enough time to gain some independence and create a love of camp. Make new friends, grow in faith, and get in on all the fun camp has to offer!
Families are welcome to join for closing worship at 11am Central, and lunch afterwards is available for those who would like to stay.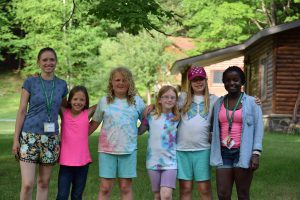 Sample Schedule:

8:00  Devotions
8:30 Breakfast
9:00 Camp Clean Up
9:30 Playground Time
10:00 Chapel
11:00 Bible Study
Noon- Lunch
12:30 Sacred Silence
1:30- 2:30 Power Hour (All Camp activities)
2:30- 4:30 Magical Time (Free Choice time- beach, arts & crafts, canteen, basketball, other activities)
4:30- 5:30 Cabin Time
5:30 Dinner
6:30 Evening activities
8:00 Campfire
9:00 Devotions