Fall, Winter
&

Spring Retreat Registration
Go to our Year-round Retreat page for see what's coming and sign up for a retreat today!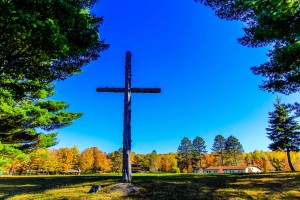 Please Note:
Before you register, please see below for policies on payment deadline, discounts and eligibility, Church scholarships, refunds, as well as other registration information.
Summer camp space is not reserved until we have received your registration, deposit, and Church Scholarship form (if applicable).  Payment in full is due June 1st.
For GRADE, enter the grade your Campers are currently in and will complete at the end of the 2017-2018 school year (NOT the grade they will enter next fall).
By submitting your registration you are indicating that you have read and agree to the Fortune Lake policies below.
Summer Camp Registration for 2018 is now "live"!

Summer 2018 Registration Details and Policies
Deposit:  Due with registration, per session.  Deposits for early registrations must be paid by April 1st to retain Early Bird T-shirt & Discount eligibility.  Deposits are required with registrations after April 1st (to request exception, contact the office manager).  Deposits are non-refundable after May 1st.
Full week session deposits: $100
Women & Kids / Family Camp deposits: adults $100; youth $50.
Samplers, Mini, and On Site Day Camp deposits: $50
Payment deadline: Payment in full is due by June 1st in order to reserve your camper's spot and to be fair to others waiting for available spots. It also enables us to be properly prepared with staffing and facilities. You will have the option of submitting your payment in full or a deposit by check or credit card now and future installments. You must also ensure that any anticipated scholarships are paid by June 1st; see below for more information. Any registrations submitted after June 1st must be paid in full at time of registration; all accounts must be paid in full prior to participation in camp.  Please note: your registration as well as eligibility for certain discounts is only valid with full payment by to June 1st.
Discounts: Please be sure that you are eligible for any discounts which you apply to your account (note sessions each is not valid for), and make payment in full by June 1st to avoid later adjustments to your balance due.
Online Discount (automatic): $10 discount valid for all weeks and programs registering online only.
Early Bird Registration Discount (automatic): Register by March 1st for free t-shirt (indicate t-shirt size when registering) AND $25 discount. Register by April 1st for $25 discount.  Deposit must be paid by April 1st and account must be paid in full by June 1st, or discount is void.
Sibling Discount: First child is full price; $50 discount for each additional child from the same family.

Not valid for On Site Day Camps
Not valid for Guys in the Skies Tree House Camp for Men & Kids, Women & Kids, Grandparent/ Grandchild Sampler, or Family Camp (family maximums will apply to these family camps).
Multi-Session Discount: First session is full price; $50 discount for additional week/s.

Not valid for On Site Day Camp.
Not valid for Guys in the Skies Tree House Camp for Men & Kids or Grandparent/Grandchild Samplers
New Camper Friend Discount: Bring a friend who has not previously attended Fortune Lake, and both receive a $50 discount. One per camper; fill in names of new and returning campers when registering; discounts will be applied when both registrations are confirmed. Both must be paid in full by June 1st or discount is void.

Not valid for On Site Day Camps, 3-day Mini-Camps, 2-day Sampler Sessions
Not valid for registrations after June 1st.
Church or other Scholarships: You (parent/guardian) are responsible for ensuring that any anticipated scholarship to be applied to your account is also in to Camp by June 1st to reserve your camper's spot. Download the CHURCH SCHOLARSHIP Camper Payment FORM (or contact us to have it mailed or emailed to you).  Promptly complete and sign the form, have your Church enter the Scholarship amount and sign where indicated, and provide a copy of the form to your Church and to FLLC promptly after registering. Be sure the Scholarship payment is received by FLLC prior to June 1st; if your Church scholarship will not be submitted to Fortune Lake by June 1st, you are responsible for paying the full registration fee on time and seeking reimbursement from your Church.
Health Forms:  Please be sure these are completed at least 2 weeks prior to your child's week at Camp.  Forms can be completed in the online registration system (some information will auto-fill this year, for returning campers!) or by downloading the Camper Health Form from the tab below and mailing/emailing it to the office.  (Victory Campers see tab below for 2 documents: Victory Camp Release Form & Victory Camp Health Packet)
Refund Policy: After May 1 the deposit is not refundable. Payment in full is due June 1st to reserve your camper's space.
No refunds are issued in the following circumstances:

Cancellation less than one week prior to program start date or "no shows."
Campers leaving early, arriving late, or sent home early.
Weekly Schedule: Reminder:  Fortune Lake is on CENTRAL time!  All sessions end with Closing Worship at 11:00 a.m. on the day indicated; families or drivers are invited to join campers for Closing, followed by optional picnic lunch in the dining hall.
Full-week sessions run Sunday afternoon through Friday morning Closing
Guys in the Skies Tree House Camp for Men & Kids (June) runs Weds morning 8:30-10 am check-in) through Friday morning Closing
Sampler Week #4 (July) runs from Sunday afternoon through Tuesday morning Closing
Mini Camp programs run from Sunday afternoon through Wednesday morning Closing
Victory Camp Week #1 runs Monday afternoon through Friday morning Closing; Victory Camp Week #2 runs Sunday afternoon though Thursday morning Closing
More details for your camp session will be sent to you in a confirmation letter, including packing tips.
---
REGISTRATION for Summer 2018
You may Register Online or Register by Mail (print off the applicable forms in the tabbed section below and mail to FLLC or email to officemanager@fortunelake.org).
If you have any questions or problems please don't hesitate to contact our office!  (906) 214-CAMP (-2267) or email officemanager@fortunelake.org.
Register Online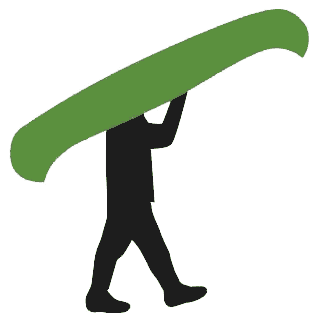 Secure online registration powered by CampBrain
FORMS (download) / Register by Mail
Or print the correct form off below and mail it to the camp
*If you need to receive PDFs of these forms via snail-mail or email, or if you need a Victory Camper Health Form Packet, please call 906-214-CAMP (-2267).